Quick Response Restoration Comes to Voorheesville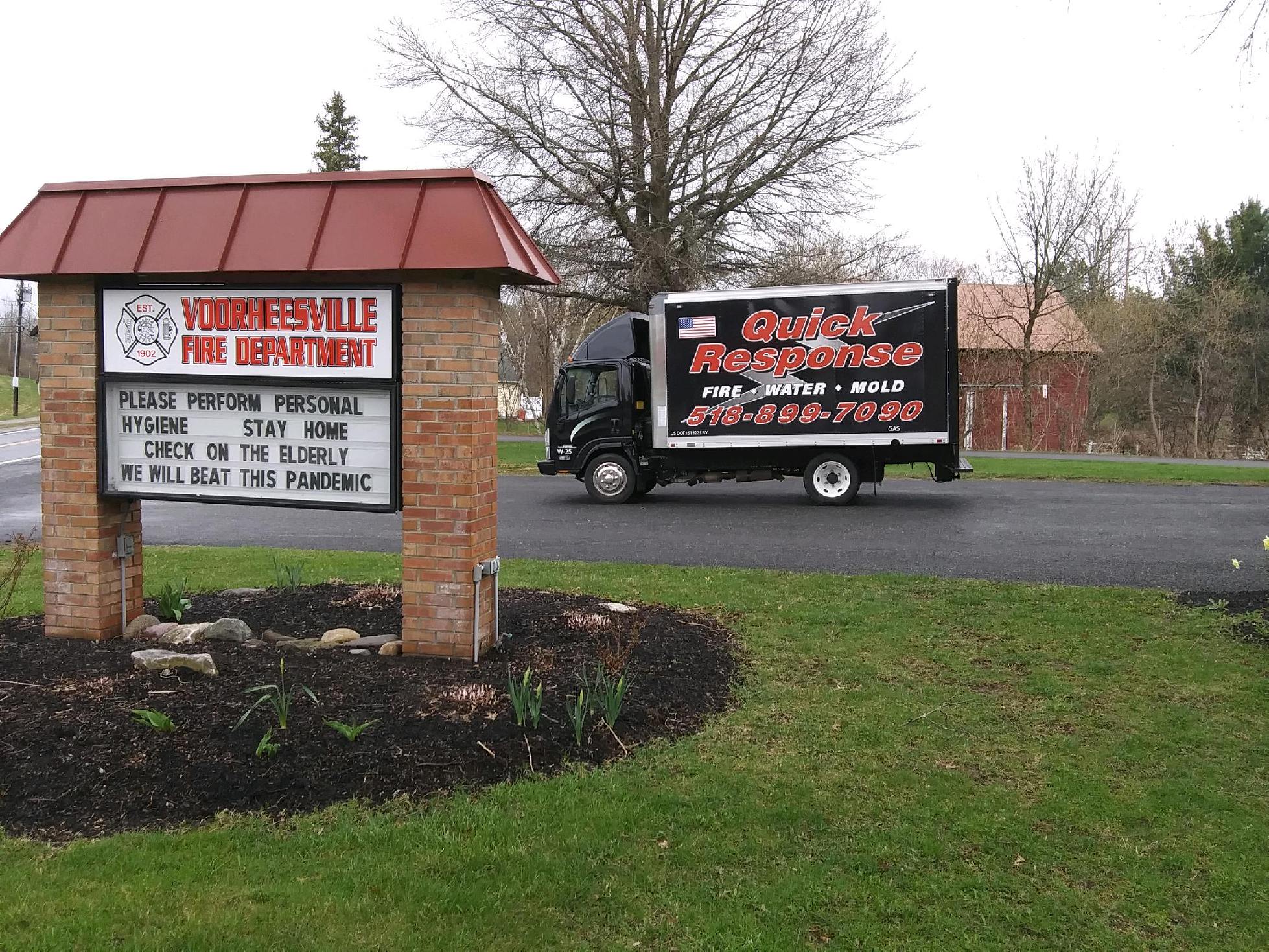 The truck arriving at the FH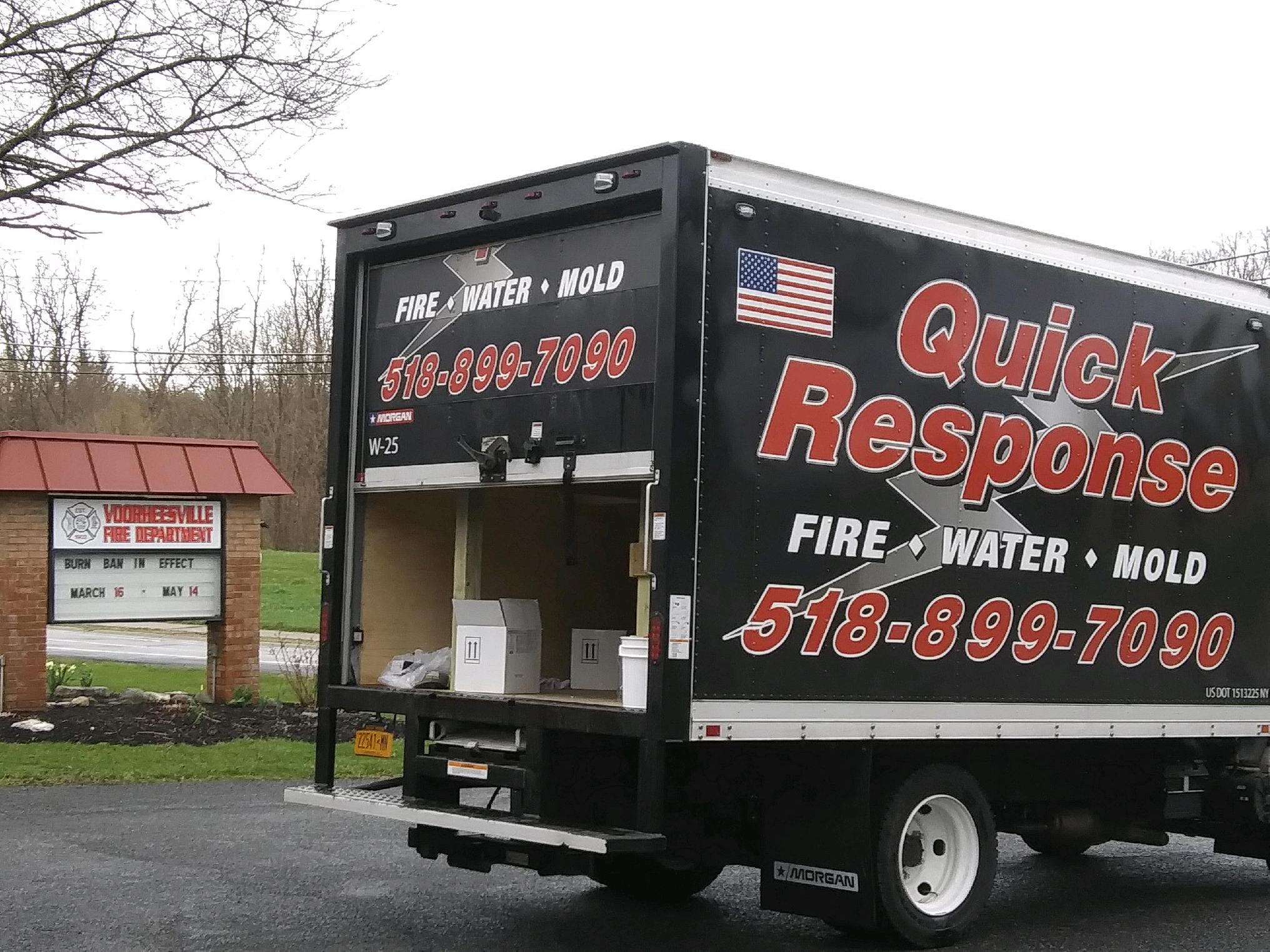 Backed up to the bay doors to begin the cleanup!
On Mon. 4/13 the Quick Response Restoration company, located in Round Lake, came to the Voorheesville Fire House to perform their rigorous cleaning and sanitizing of our building to help our members stay safe.
They did a super job of disinfecting the surfaces throughout the building as well as the interiors of our fire-fighting apparatus. AND - they did it as a free service to the Department and Village.
Should you be interested in obtaining any cleaning from this company you may contact them at 518.899.7090. OR - go to their their website:
QRRestore.com